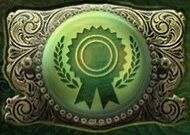 Achievements
are medals and accolades given to the player for performing a list of specific gameplay-related goals throughout the course of a game. They were first introduced to the
Dark Parables
world with the seventh game,
Ballad of Rapunzel
.
Earning Achievements generally does nothing to benefit the player within the game, but is done simply as a fun way to add more goals for the player to attempt to meet. It is a good idea for the player to look over the list of Achievements before beginning the game if they are going to attempt to unlock or earn them all.
Ad blocker interference detected!
Wikia is a free-to-use site that makes money from advertising. We have a modified experience for viewers using ad blockers

Wikia is not accessible if you've made further modifications. Remove the custom ad blocker rule(s) and the page will load as expected.