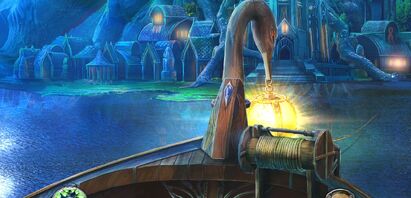 Swan Lake is one of the locations visited in the eleventh Dark Parables game, The Swan Princess and the Dire Tree. The name refers to both the lake itself, as well as the area immediately surrounding it.
Swan Lake lies within the Dire Tree in center of the Swan Kingdom, and does not have a real world counterpart. The lake itself is based on Swan Lake from the Russian ballet of the same name.
Coming soon...
Locations Within Swan Lake
Edit
Swan Palace
Swan Guard Barracks
Swan Kingdom Prison
Notable Residents
Edit
Silver Swan (deceased)
Princess Priscilla (deceased)
Princess Ethel (deceased)
Unnamed Princesses (deceased)
Princess Elise (unknown)
Princess Odile (current Swan Princess)
Traitor of the Guard
Princess Odette (former, deceased)
Flora (patron Goddess)
Ad blocker interference detected!
Wikia is a free-to-use site that makes money from advertising. We have a modified experience for viewers using ad blockers

Wikia is not accessible if you've made further modifications. Remove the custom ad blocker rule(s) and the page will load as expected.